How technology is impacting the sports industry 
Technology in sports has evolved in the past decades but there have been even more advancements over the past few years. Some new innovations in the sports industry are the technologically advanced soccer balls and the wearable vest system. 
The Adidas Telstar 18 is the official ball of the 2018 World Cup in Russia, which is the most technologically advanced World Cup ball in history. The Telstar 18 is a high-tech ball with an innovation that you can't see. Each ball is embedded with an NFC (near-field communication) chip that allows interaction with the ball via a smartphone. The technology does not measure the ball's speed, height or curl which could be coming very soon in the future. This high-performance piece of sports equipment represents a baby step into the digital age and sets the groundwork for the type of technology to be incorporated into future World Cups. 
The StatSport's Apex Pro and Apex Athlete series area a pod and vest system that can track the position of the players as well as…derive total distance, speed, high metabolic load distance, accelerations, fatigue index, dynamic stress load, step balance, and collisions. StatSport's system is used by soccer clubs like Manchester City FC, Arsenal FC, Liverpool FC, and more. This company along with many others have built the first generation of wearable performance monitoring platforms, that can give athletes key information. Future generations of wearable devices will have features with additional movement and biometric tracking to give an even better prediction about performance outcomes.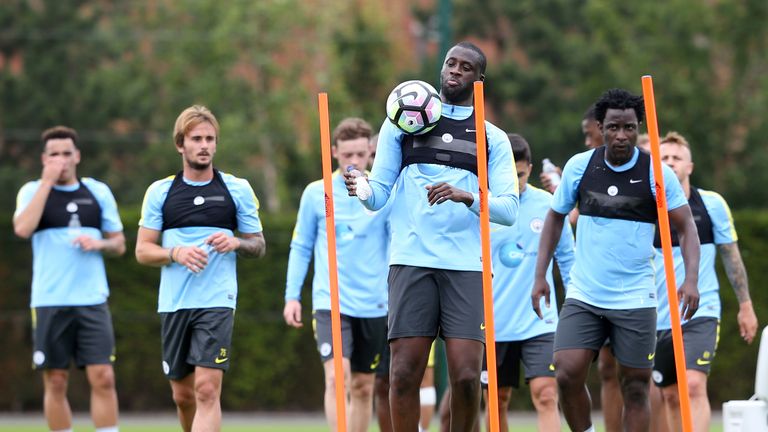 Sources:
https://www.latimes.com/sports/soccer/la-sp-world-cup-ball-20180521-story.html
https://www.forbes.com/sites/shourjyasanyal/2018/11/30/how-are-wearables-changing-athlete-performance-monitoring/#15fba5deae09
https://statsports.com/